Ever since the advent of
Zaphod
, we've been taking tons and tons of pictures. Here on this blog, and on our Facebook profiles, we tend to post pictures in the context of events -- a brunch, a party, a holiday, etc. But what about those really cool pictures that were just taken randomly? Or the particularly beautiful pictures taken on our photography walks (which, by the way, are a really fun date idea!)?
Thus, "SnapKeddie" was born. :)
We've decided we want to do a semi-regular feature on this blog, where we post our favorite photo(s) of the week. Pictures that we thought were particularly beautiful, ones where we learned a new feature/technique on our camera, etc. We're hoping this will be a fun way to archive our photography learning curve and pull together our favorite shots.
So, without further ado, here's the first installment of SnapKeddie!
(As always, click to enlarge pictures.)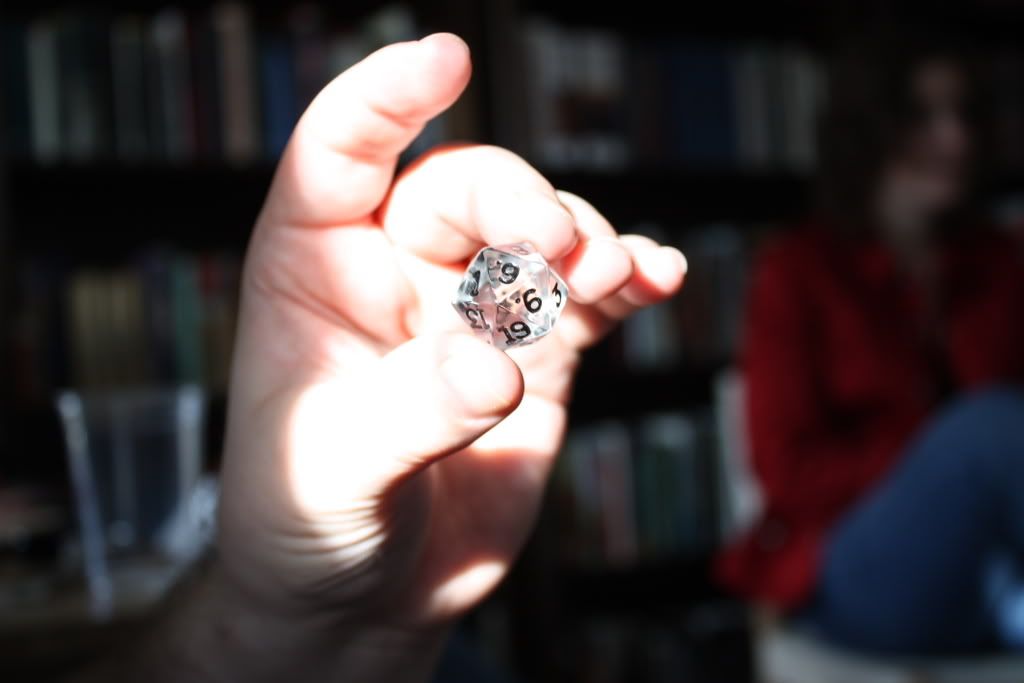 David holding the 20-sided die from "Killer Bunnies," in a shaft of sunlight.
33mm, f/5, 1/30 sec, ISO 200, no flash
One of our neighbors had these ornaments in their tree for Christmas.
You can see our reflection in this one!
55mm, f/5.6, 1/60 sec, ISO 200, no flash