It would seem that a lot of momentous events starting with the letter "M" are happening in our small group --
M
imi is going to
M
orocco for a
m
onth-long
m
issions trip, and
M
ike and Angela are going to celebrate their
m
arriage, and be
M
cKoys together. :) So in honor of all of these "M" events, we threw the three of them a surprise party after our normal Wednesday night small group last night!
Everyone was asked in advance to think of some festive "M" item to bring. So for party fare, we had
M
artinelli's sparkling cider,
m
ini
m
uffins,
M
&
M
s,
m
acaroons, and even
m
angoes!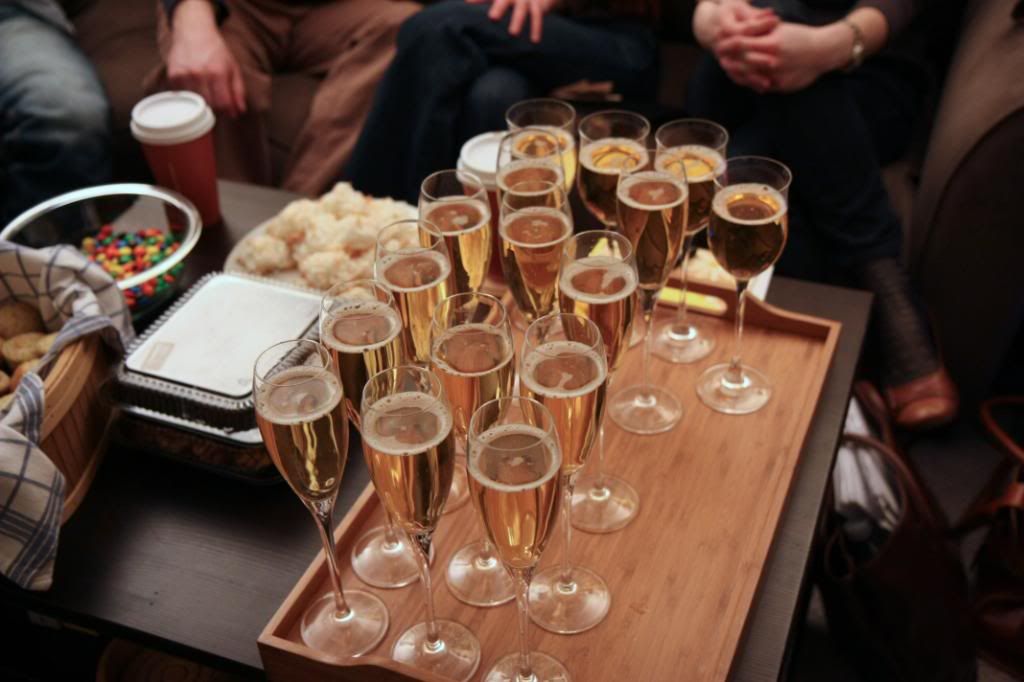 Because it was a special event, we were packed out. We have about 15 or so regular attenders for the Wednesday night group, but it's rare that all of them will all show up on a given week. Looks like we had pretty much everyone join us last night, plus a few newcomers!

Some more assorted photos from the party: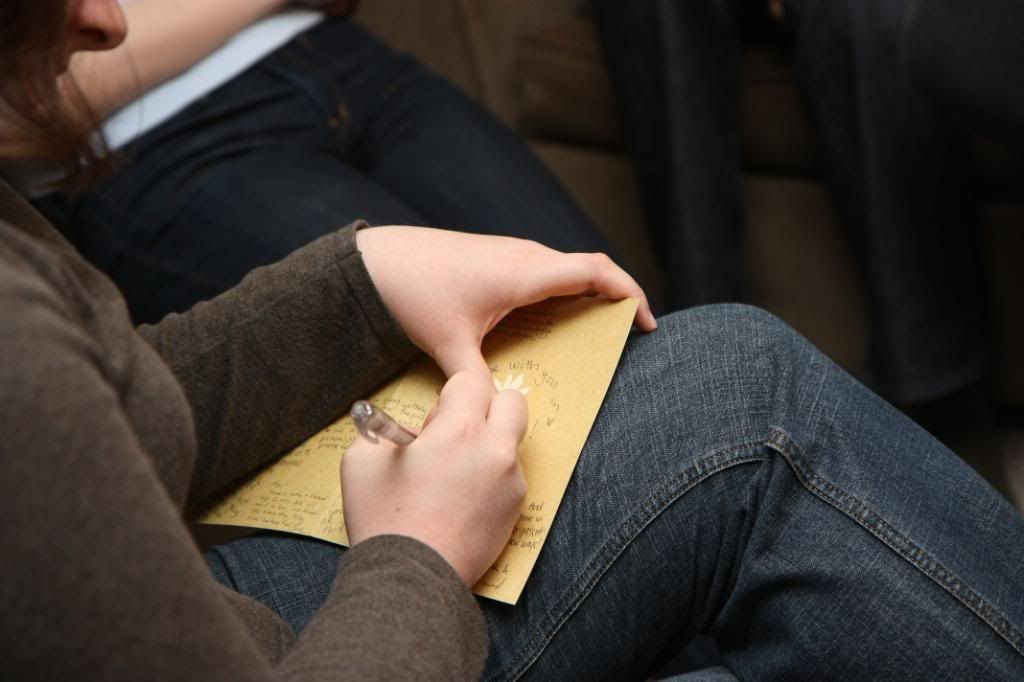 Emily signing one of the cards for our guests of honor
A really cute picture of the happy couple
One of my favorite pictures from the night... Totally captures the essence of Dan Megill