Every year, PEF hosts a missions conference, inviting some of our alumni who are out on the missions field to come back and share about the work that God is doing around the world. It's always really cool to meet some of the missionaries that we're supporting, and to be encouraged to think more concretely about doing "missionary" work, whether we're called overseas or Stateside.
This year's theme was near and dear to my own heart -- "Vocations to the Nations," focusing primarily on using our professions as an entry point into closed countries. It's important to have both a legitimate business reason to be in the country (not just a front -- one of the speakers likened these fake businesses to Mafia fronts for drug laundering purposes), and to also be actively seeking to disciple others and spread the good news. Real tent-making, in today's global economy, means being a real part of a local economy, making business decisions in a counter-cultural, God-honoring way, and sharing the gospel both in the context of your business life and in your personal connections with other locals.
And let's not forget that all of the same principles apply whether our missions field is a remote village in Central Asia or a law firm office in Central NJ... I'm struggling to figure out how my job can be more of a vocation/calling rather than just an occupation. I want to be a light in my office, but I'm still unsure of what that really looks like. I pray that I can be a voice of encouragement and hope amongst the complaints and fears of a down economy -- but surely there's more to it than that. Please pray that God would give me opportunities to speak His truth in ways that are meaningful to others around me -- that I would be both bold and sensitive.
Anyways -- the other reason I wanted to blog about the conference was to post pictures! (Click each picture to enlarge.)
Our first speaker, Brian Fujito '00, speaking on using business skills to spread the gospel

The dinner portion -- three tables (Business & Engineering, Medicine, and Non-Governmental Organizations), each hosted by missionary alumni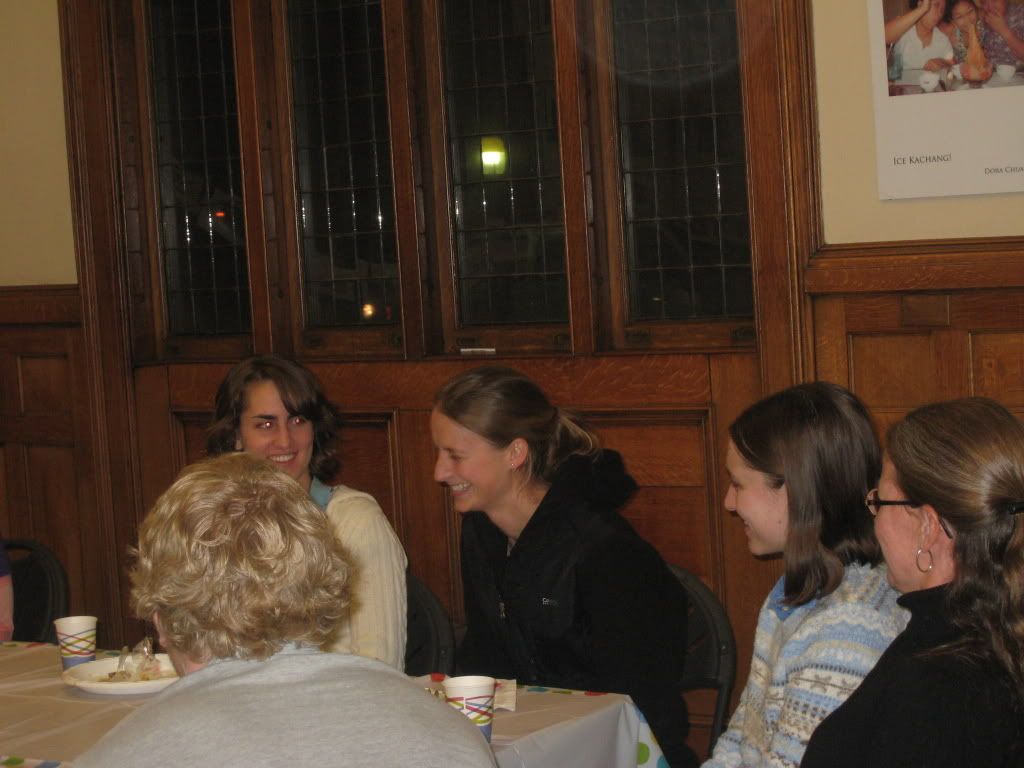 Hosting the NGO table: Lisa Frist '06, who worked for two years with Samaritan's Purse in Mozambique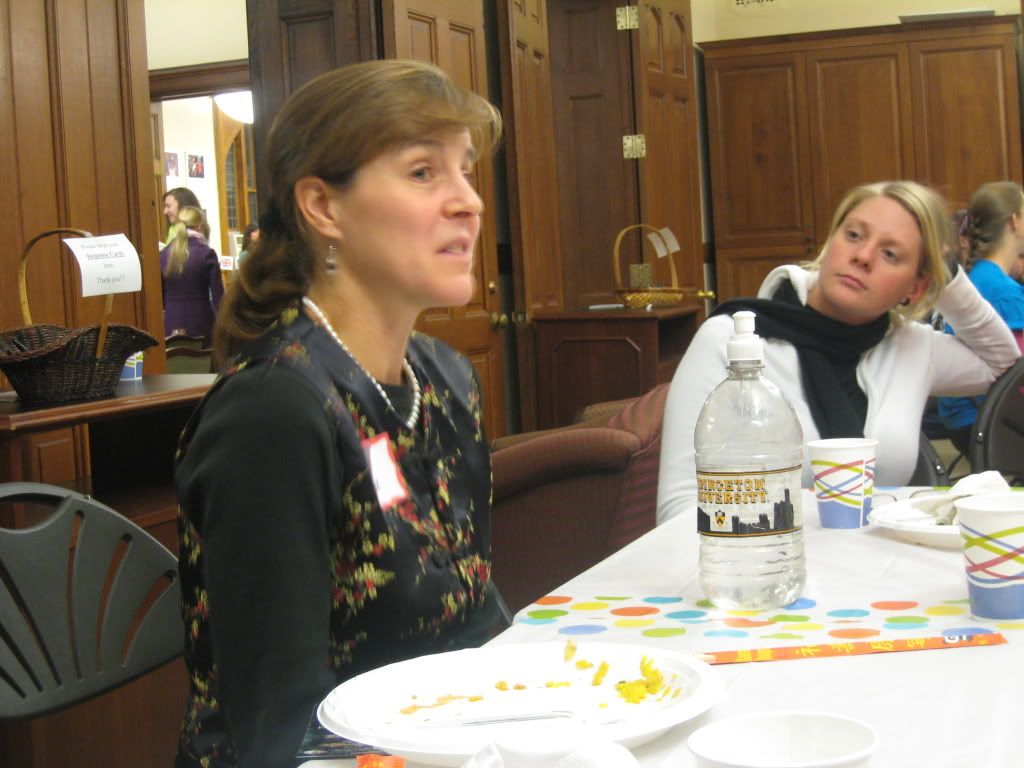 Hosting the Medicine table: Kenny '92 and Wendy '93, medical missionaries in China



The money shot: Danielle, Elizabeth and Rachel with little Timothy, the youngest of Kenny and Wendy's five children (imagine the excitement caused in one-child China by this brood of five blond blue-eyed children!)